Southeast Nazarene church
The Church of the Nazarene is the largest denomination in the classical Wesleyan-Holiness Tradition. The doctrine that distinguishes the Church of the Nazarene from most other Christian denominations is that of entire sanctification. Nazarenes believe that God called Christians to a life of holy living that is marked by an act of God, cleansing the heart from original sin, and filling the individual with love for God and humankind.
Join us at any of our events to celebrate the gift of community God has given us here in Jones Valley. Listen to Our Sunday Service each Sunday at 10:30pm
Due to Covid-19, Church will look different for now. Each Sunday morning at 10:30 we have our Services available for streaming here and on Facebook. We welcome you to join us!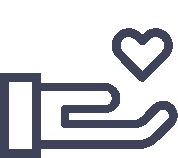 "Whoever is generous to the poor lends to the lord, and he will repay him for his deed."